---
Anke Sleeve Description:
The Ankle Sleeve is proven to relieve ankle pain. That is why it is one of the most recommended ankle braces by Orthopedics. It reduces irritation and swelling (post-traumatic, post-operative, and chronic) and supports joint mobility. The brace activates muscular stabilization and promotes movement control. Thus, the Ankle Sleeve provides active recovery and targeted pain relief without the use of drugs.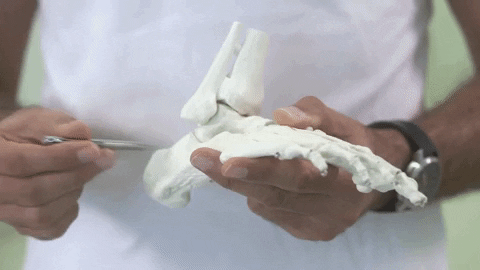 The Ankle Sleeve is made of breathable material and is machine washable. Thanks to their robust material and ergonomic design, they retain functionality and remain in great form.  
Our Happy Customers: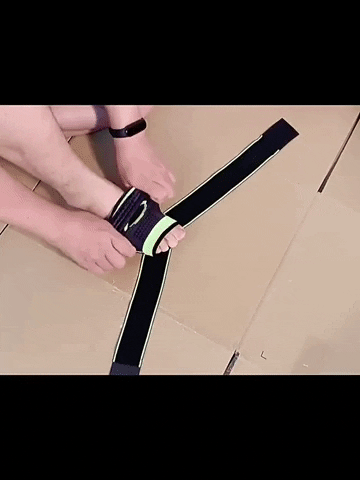 Why Does My Ankle Hurt:
It's a tear in the tissues (called ligaments) that hold your ankle bones together. It often happens when your foot rolls sideways. Your ankle may bruise and swell. You might not be able to put weight on it.  RICE is the best way to treat it:
Rest
Ice for 20 minutes at a time
Compress with an elastic bandage
Elevate your ankle -- lift it above your heart
Used for patellar tracking disorder, patella subluxation or dislocation, patellofemoral pain syndrome, light MCL and LCL injury prevention, meniscus pain, knee sprains, knee arthritis, runner's knee, jumper's knee, chondromalacia, patellar tendonitis, and more.
No. They have a specially designed gripping strip on the inside to hold the it up regardless of how hard you move or exercise.
Using a fabric tape measure, stand up and measure the circumference around the center of your kneecap. To get the most accurate measurements, we recommend having a close family member or friend assist you. Refer to our sizing graphic in the photos above to choose the right size.
Yes, but this knee brace is meant to fit against your skin for a better grip. It can be worn above tight pants or leggings if necessary.
This knee brace can be comfortably worn all day while sitting, standing, and during physical activity.
Yes! We offer a simple no-hassle returns and exchange process. Simply contact us by email info@corespirited.com and we'll ship a replacement or arrange a refund.
Delivery takes 3-6 days to the USA, and 5-12 days to Canada, United Kingdom, and Australia.
What Customers Are Saying
I'm a 55 years Old, without this supsupport, my movement would've been very limited. I'll be bothering my neighbors for their support since my children lives far way.
Never did I expect to walk without pain. I sometimes forget I have the brace on. I am very happy to have discover your product. 
At 40 years old, my goal wasn't to have the knees of an 18-year-old. I know mines have a lot of mileage. I was looking for something that can take away some discomfort when I squat or perform any lower body movement. You present me with the right brace for that.
Thank you for introducing this fantastic brace to my life. 
10/10 - I highly recommend!! I'd rate it 10 stars if I could!
Excellent quality, provides support & stability, comfort level is unreal (and did I mention breathable?!?) ; normally ankle braces like this one are bulky & you can't really even wear a sock & shoe comfortably but with this one you most certainly can, AND it's affordable!! 🤑🤯
I suffer from a pain disease in my left ankle & in order to manage the pain and to be able to walk I need to wear an ankle brace basically all the time. I've tried basically every single different ankle brace out there & this one is by far my most favorite (I even ordered a second one)!! 🤗👍🏼😍
These are fantastic. It is all in the strap. My ankles hurt so bad I had to try again and these are beyond expectations. I have only had them a couple days so I'm not sure how they will last? I'll buy new ones if they wear out.
Had to have a rod and screws in my leg last year. This brace helps support my ankle for walking and exercise. Easy to put on.
Great product for ankle injuries
This brace works great for healing high ankle strains, providing stability , support ,comfort and confidence.