Shoulder Compression Sleeve
---
Description
The shoulder is one of the more unique joints in the body, in that it allows the greatest range of motion. Unfortunately, this also means that it is also one of the most likely ones to be injured. Sports, work-related tasks, home projects and falls are some of the most common culprits for shoulder problems.
Some of the more common shoulder injury symptoms include pain, inflammation, bruising, stiffness and limited range of motion. Note that in some cases, neck problems might cause shoulder pain and vice versa—neck and shoulder injuries can be difficult to distinguish from one another.
If one also experiences numbness, tingling, weakness or a cold sensation in the shoulder, arm or hand, it might be a sign that one is also dealing with the complication of a shoulder nerve or blood vessel injury. Prompt medical treatment is especially important in such scenarios.
Treatment will depend upon the nature of one's shoulder injury, as well as the individual's health, activity level, age, etc. In the following article, we take you through some of the more common shoulder injuries and provide a very cursory overview of appropriate shoulder injury treatment.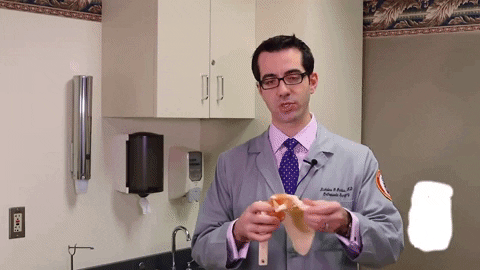 Benefits/ Indications for use

If one or more of these indications apply to you,
the Shoulder Compression Sleeve will be beneficial to you:
Bursitis (inflammation of the bursa)
Shoulder dislocations (luxations / subluxations)
Instability of the shoulder joint
Wear and tear of the shoulder joint
Shoulder injuries (post-traumatic use)
Rehabilitation after (arthroscopic) surgery
Soft tissue contusions/shoulder contusions
Top protection
Moderate to severe ligament discomfort, instability, or pain
Maximum support and stabilization
Support through compression
Heat therapy can promote healing
Hear from Wesley, one of our many happy customers
Specification & Sizing

Hear From Jane, Another Happy Customer

Read Wesley's Testimony 
Frequently Asked Questions 
What are the maximum arm and chest sizes?
The brace adjusts to fit arm sizes 8-16" and chest sizes 27-39".
Is there room to add an ice pack inside the support?
The brace does not have an insert for an ice pack, however, the adjustable brace can be loosened to accommodate a small ice pack if desired.
Both of my shoulders are hurt. Can I wear two at the same time?
Yes, the brace is adjustable allowing the second brace chest strap to easily fit over the first brace.
Will this help my frozen shoulder?
Yes, shoulder support helps relieve frozen shoulder symptoms.
Can this be used when lifting weights or working out?
Yes, the shoulder support allows movement of the arm and shoulder.
Can this be worn in the water?
Although occasional wetness from splashing water, rain, etc. will not harm the brace, it is not recommended for water-based activities such as swimming.
Does the bicep sleeve adjust?
Yes, the bicep sleeve is adjustable with a strong fastening strap.
Can I wear one on each shoulder at the same time as a double shoulder brace?
Yes, the brace is adjustable allowing a second brace chest strap to easily fit over the first brace.
Is this brace good for normal daily activities?
Yes, the shoulder brace supports proper shoulder alignment through everyday activities.
Does this brace provide relief for bicep injuries?
The brace does provide relief for bicep injuries by retaining therapeutic heat and adjustable compression.
Is the chest strap bothersome to women to wear across their breasts?
The chest strap rests just above the average bustline and is adjustable to comfortably accommodate most women.
Used for patellar tracking disorder, patella subluxation or dislocation, patellofemoral pain syndrome, light MCL and LCL injury prevention, meniscus pain, knee sprains, knee arthritis, runner's knee, jumper's knee, chondromalacia, patellar tendonitis, and more.
No. They have a specially designed gripping strip on the inside to hold the it up regardless of how hard you move or exercise.
Using a fabric tape measure, stand up and measure the circumference around the center of your kneecap. To get the most accurate measurements, we recommend having a close family member or friend assist you. Refer to our sizing graphic in the photos above to choose the right size.
Yes, but this knee brace is meant to fit against your skin for a better grip. It can be worn above tight pants or leggings if necessary.
This knee brace can be comfortably worn all day while sitting, standing, and during physical activity.
Yes! We offer a simple no-hassle returns and exchange process. Simply contact us by email info@corespirited.com and we'll ship a replacement or arrange a refund.
Delivery takes 3-6 days to the USA, and 5-12 days to Canada, United Kingdom, and Australia.
What Customers Are Saying
I'm a 55 years Old, without this supsupport, my movement would've been very limited. I'll be bothering my neighbors for their support since my children lives far way.
Never did I expect to walk without pain. I sometimes forget I have the brace on. I am very happy to have discover your product. 
At 40 years old, my goal wasn't to have the knees of an 18-year-old. I know mines have a lot of mileage. I was looking for something that can take away some discomfort when I squat or perform any lower body movement. You present me with the right brace for that.
Thank you for introducing this fantastic brace to my life. 
I ordered this for my husband because he has been having a lot of shoulder pain! He has been wearing it for two days and he says it has helped so much with his pain and last night he was actually able to get a full night of sleep which is the first in a while! He says it fits very comfortably and he is able to put it under his shirt so he's able to wear it to work. I'm so happy that we have it a try because it's has help him!
Fit pretty well considering the way it's supposed to, but I'm also fairly flat chested (🤷‍♀️) so it may not be very comfortable fit most women. It definitely helped stabilize the shoulder, which cut down on the pain but it didn't do much for the pain for me otherwise. For someone with a temporary issue, I'm sure it would help a lot for stabilization and comfort though. I did like how almost every part of it was adjustable and comfortable.
This works better than I thought it would. I chose one of the cheaper ones because things like this never work for me. Like another woman mentioned, it's not super comfy when you have boobs, and unless you are small chested there really is no choice but to go under and between. It's not so bad when I wear a tight cami tee as a base layer and then wear my shirt over the brace. I spend my day on a computer, and this has help stabilize my shoulder.
I love the comfort and shoulder stability this brace offers. The only flaw is fastening the part of the brace that connects under the arm by yourself. Trying to connect it properly forces you to move your shoulder when you're desperately trying not to. No matter, I still recommend this brace.
Don't normally take time to write reviews. My silence is considered acceptance. I'm making an exception to this with regards to this shoulder brace. It's pocket book friendly, easy to use and as an added bonus not mentioned in the description, a pocketed area where once can place a heating/cooling packet. I'm using one of those disposable hand warmers to provide a little extra warmth along with the compression and stability. I made the right purchase choice.