Hinged Knee Brace Support for Swollen Arthritis, Ligament Torn Meniscus Injuries, Tendon, Injury Recovery, Leg Stabilizer
---
Hinged Wrap Description
This hinged knee brace is ideal for treating knee injuries. Made of comfortable fabric, the brace is used to protect and rehabilitate weak and injured knees. The knee brace helps remove excess strain on knee joints, stabilizes both sides of the knee, and helps prevent knee buckling due to weight gain.  ligaments. This knee brace provides adequate support to knee joints and surrounding tissues. It also helps reduces swelling and, can be worn all day long.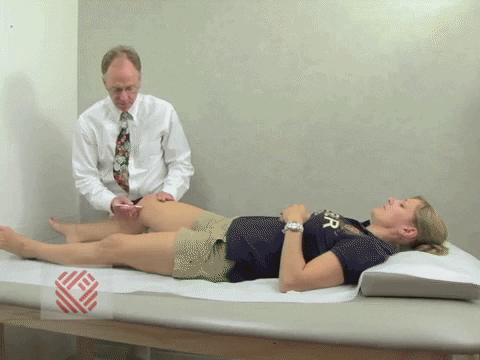 Every point of body weight adds 5 pounds of force to your knee joint. This hinged knee brace accommodates various leg shapes, it is ideal for moderate knee pain, decreases stress on tendons, patella & quads, and helps reduces arthritis discomfort in the knee. It is specifically designed to provide optimal support and relieve weight-related knee pain. 
Highlighted Features: 

Improve Stability: Patella dual strap designed to boost the overall stability of the knee and improve patella tracking by applying pressure upper and below the kneecap or at the sides. 
Relieve Knee Pain: Adding moderate compression below the kneecap. Effectively support your sore knee caused by arthritis and or stiff muscle. 
These qualities and more make this support brace great for treating many knee conditions that cause patellar tracking issues and kneecap pain, including:
Patellar tracking disorder

Kneecap subluxation

Patellar dislocation

Patellofemoral pain syndrome

Knee sprains

Patellar tendon injuries including runner's knee, jumper's knee, and patellar tendonitis

Meniscus pain

Knee Pain
Testimonials
Read what Francis has to say about the Hinged Brace 
Read what Ronald has to say about the Hinged Brace
Why THIS HIinged Brace?
The Hinged Brace supports the patellar around the knee and absorbs shocks. It reduces pain associated with arthritis, patellar tendonitis, ACL, MCL, Meniscus and, and it also helps speed recovery. The ergonomic-shape brace profiles your kneecap provides support, stability, and decreases pain while improving function. Premium material ensures that compression is uniform throughout and stays in place for any movement.
What can you benefit from wearing this Hinged Brace?
Improves mobility and function to engage in an exercise program

Provides calmness to the tissues which tolerate exercise versus when the tissues are irritable

Stabilized knee during exercise

Absorb shocks 

Relieve Pain
What can you benefit from wearing the Hinged Brace?
Slow disease progression (osteoarthritis)

Improves mobility and function to engage in movements such as walking or hiking

Provides calmness to the tissues which tolerate exercise versus when the tissues are irritable

Stabilized knee during exercise
Who Are The Hinged Brace Made For?
People with swelling to their knee

Load management on your knees

People that are actively moving
What if I don't need additional support on the medial and lateral sides of my knee?

This type of knee brace is fairly unique in that you can actually remove the metal hinges, which effectively turns it into a nice lightweight wrap that offers a little bit of support, but not as much as when the hinges are in.

Designed to Fit Large Legs

Having a hard time finding a knee support that comfortably fits your full-figured legs? If so, this brace is perfect for you! Specifically engineered to conform to bigger thighs and wide calves, fitting a range of bariatric adults. Our wrap support for plus-size men and women is offered in sizes L - 6XL.
How Does This Orthopaedic Hinged Brace Help With Knee Arthritis?
Osteoarthritis is one of the most common forms of arthritis you may experience in the knee. It is a degenerative, "wear-and-tear" type of arthritis that occurs most often in people 50 years of age and older, although it may occur in younger people, too. When osteoarthritis occurs, the cartilage in the knee joint gradually wears away, resulting in bone-on-bone contact. This is likely causing you pain during or after movement, stiffness, and tenderness within your knee. This plus-size, arthritic knee brace helps address this problem as it adds support and reduces stress on your knee.
This brace was designed to help manage pain from a number of additional knee pain conditions, including:
Muscle weakness or injury
Ligament weakness or injury
Why Do I Need This Plus Size Knee Support?
If standing or walking for long periods of time is causing pain to your knees, you are not alone. Suffering from knee pain is extremely common for those who are classified as obese. In fact, every pound of body weight adds about five pounds of force to your knee joint. So, it's not surprising that being overweight increases your risk of experiencing knee-related injuries and can cause your knees to wear out faster than they might otherwise. 
Product Material: Uses unique perforated and porous Lycra fabric. With ventilating holes, it provides comfortable and breathable protection. 
Can Arthritis Be Cured? 
According to the Centers for Disease Control (CDC) and the National Health Service (NHS), there's no cure for arthritis. However, some treatments can help slow it down. A knee brace can take the pressure off the part of your joint most affected by osteoarthritis and help relieve pain. If your knee feels like it might buckle, a knee brace can also help. You stand and move around with confidence.
The Hinged Brace provides support to the soft tissues around the knee thereby help alleviate pain. Wearing a Knee brace makes people feel more comfortable exercising. According to the Center for Disease Control (CDC), exercise and strengthening help treat symptoms of knee arthritis.
How Does a Knee Brace Help Arthritis?
According to the American Physical Therapy Association (APTA) the goal of a knee brace for arthritis patients is to provide support for the knee, and in doing so, decrease pain and improve function.
The Hinged Brace provides support and stability to the knee while eliminating the discomfort associated with other knee braces.
Used for patellar tracking disorder, patella subluxation or dislocation, patellofemoral pain syndrome, light MCL and LCL injury prevention, meniscus pain, knee sprains, knee arthritis, runner's knee, jumper's knee, chondromalacia, patellar tendonitis, and more.
No. They have a specially designed gripping strip on the inside to hold the it up regardless of how hard you move or exercise.
Using a fabric tape measure, stand up and measure the circumference around the center of your kneecap. To get the most accurate measurements, we recommend having a close family member or friend assist you. Refer to our sizing graphic in the photos above to choose the right size.
Yes, but this knee brace is meant to fit against your skin for a better grip. It can be worn above tight pants or leggings if necessary.
This knee brace can be comfortably worn all day while sitting, standing, and during physical activity.
Yes! We offer a simple no-hassle returns and exchange process. Simply contact us by email info@corespirited.com and we'll ship a replacement or arrange a refund.
Delivery takes 3-6 days to the USA, and 5-12 days to Canada, United Kingdom, and Australia.
What Customers Are Saying
I'm a 55 years Old, without this supsupport, my movement would've been very limited. I'll be bothering my neighbors for their support since my children lives far way.
Never did I expect to walk without pain. I sometimes forget I have the brace on. I am very happy to have discover your product. 
At 40 years old, my goal wasn't to have the knees of an 18-year-old. I know mines have a lot of mileage. I was looking for something that can take away some discomfort when I squat or perform any lower body movement. You present me with the right brace for that.
Thank you for introducing this fantastic brace to my life. 
The brace is bulky. Not a good suggestion if looking for a sleeve type for support. But very well made.
This knee brace is very comfortable to wear and there are several adhesive strapes allow you to adjust to fit better and always keep the brace in place. Very strong support for various higher-impact activities. I'm very satisfied!
Good support, fairly secure. The straps on the inside could be a little longer because they don't reach around my thigh or upper calf. I have to wear a sleeve underneath the brace so that the Velcro can catch and not rub against my skin. The other straps are long enough.